All paid BetQL subscriptions include access to our web and mobile app platforms and are offered on weekly, three-month and annual plans. The longer the plan is, the greater the value you will receive.
Below is the weekly pricing accompanied by the features that are included in each. As you can see, our Premium plan is more limited while our Sharp plan includes full access to our entire product. Head over to our pricing page for more information.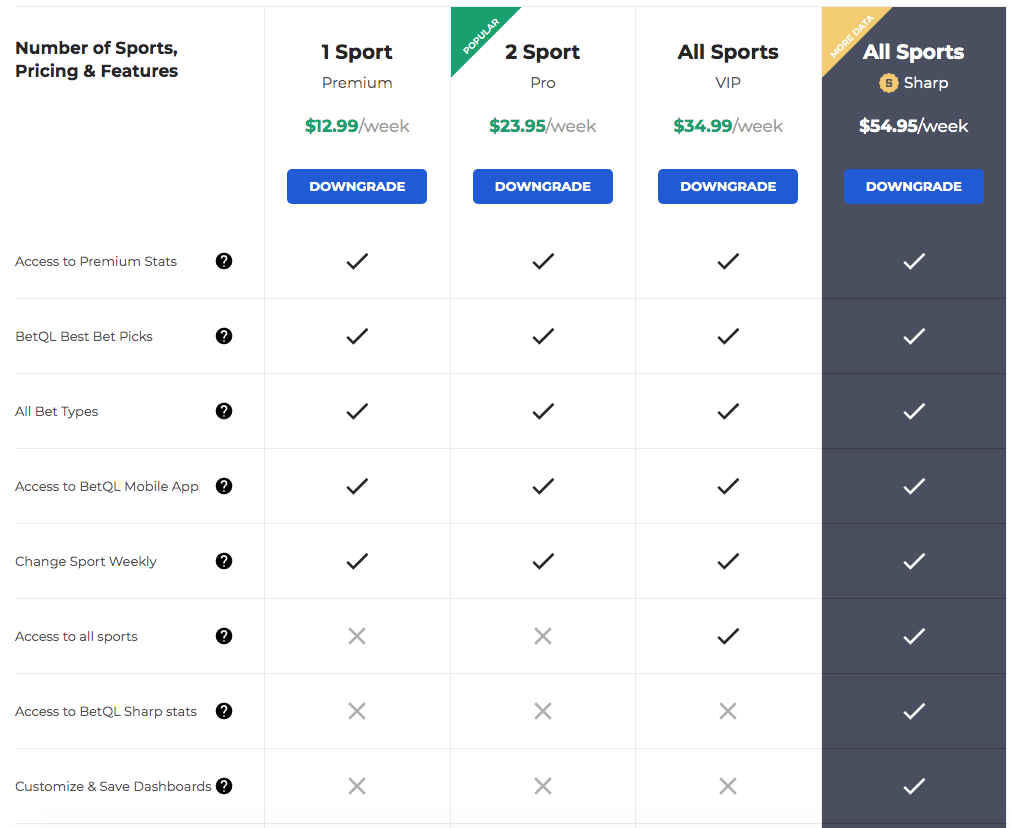 Consider an annual plan to maximize the value you're receiving. We feature best bets and betting data for over 20,000 sporting events on a yearly basis. Here's what the pricing translates to on a weekly basis under an annual plan: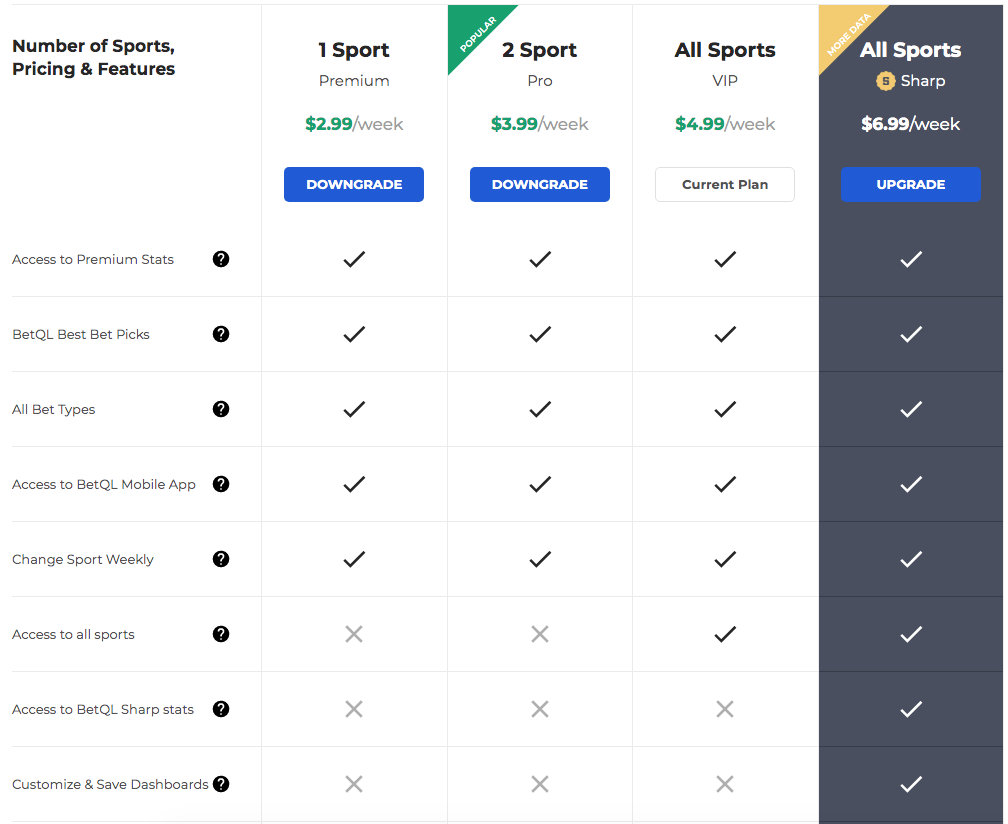 You've made the right decision by considering us; now it's time to pick the plan that's best for you! If you need help deciding, you can always contact us via our Support Center and we'd be happy to assist.